This is the first meeting, where we determine your level and goals and see if you feel comfortable with me and my approach. We also see whether there is a personal click and whether you feel at home. Only then you will learn optimally.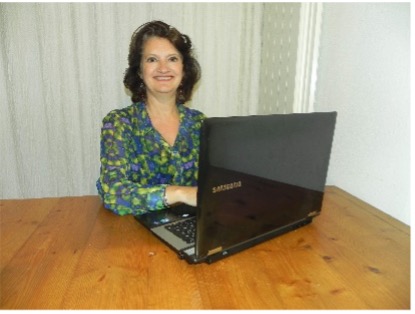 Using interactive teaching methods and structured, clear explanations and varied exercises.
As a student, you are at the helm of your own learning process.
In addition to traditional learning material, we work with films, role plays and possibly with your own material, such as company brochures or website texts from your company or organisation.
Of course, blended learning or a course via Zoom or Teams are also possible.
        "Praat Nederlands met me, even Nederlands met me…"
Why you should let Kenny B's summerhit, "Parijs" apply to you? You live in the Netherlands, you work in an international environment and hey; almost everybody seems to speak English. You get by fine. So why bother to learn Dutch? If you live here for a short time, you might be right. If you plan to stay, it is worth to make the effort.
1: The best way to assimilate to a new culture is to learn the language. If you speak Dutch with the Dutch, read Dutch newspapers and watch Dutch TV, you will assimilate much easier to the Dutch culture.
2: The Dutch start politely in English, but usually lively conversations and jokes will slide quickly into Dutch.
3: The local Dutch will definitely show their appreciation if you make the effort to communicate in their own language.
4: Your children start to speak it more and more fluently, and although you might understand them in the beginning, you will start losing track. If they don't want you to understand them, they'll speak Dutch!
5: Dutch is not so difficult to learn. If you have a good teacher, pointing out similarities and differences between English and Dutch, and explaining well the rules of pronunciation, it is a lot of fun to learn Dutch.
6: It is so much fun to understand and participate in: * the typical conversations on the market * all the gossip around you at the birthday party * the weekends highlights on Monday morning around the coffee machine at work. Feel inspired?
            In an enjoyable, varied and efficient way, you will learn:
General
Expand your general vocabulary
Build up a branch- and company-specific vocabulary.
Vocabulary tailored to your professional jargon
Learn or refresh and expand your grammatical knowledge
We also address similarities and differences between the Dutch and English language. We limit the grammar and tailor it to your learning needs thus very context-oriented; e.g. verbs, sentence building, signal words, adjectives, expressions
Applying knowledge in practical situations
Dutch (corporate) culture
Knowledge of Dutch manners, business etiquette and (corporate) culture
Here, we discuss similarities and differences between the Dutch and other cultures
Cultural differences / Do's & Don'ts
Speaking and understanding
Improving your pronunciation
Meeting someone and introducing yourself
Making or changing appointments
Various (phone) conversations, social conversations and networking
Participating in a meeting or conference
Communicating with help desks
Reading and writing - Written language expressions:
Emails and Letters
Brochure and website texts
Articles
Are you interested in
language training?